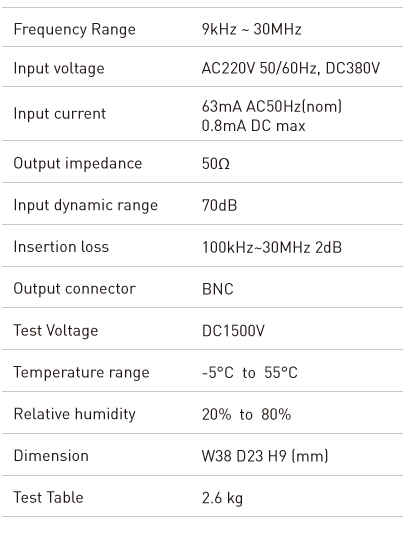 Usable on bothj power source, AC/DC.
Easy measurements on power line and the path noises.
Capable to measure noised level at each line-end.
Capable to use on standard 440V 3_h AC line, max. 275VAC(rms) between line and ground, both AC/DC.
Measureable from 9kHz to 30MHz, without RF Amp.
Useful when EUT is required high current ; when the line measureing circumstance is not easy to use LISN.
Usable with Spectrum Analyzer.
Minimizing the possible tolerance in low frequency noises, by adop;tion HPF9High Pass Filter).